Connecting science & society
Communications & Scientific culture
IDIBELL's Communication and Fundraising Unit aims to improve public understanding of science focusing on the institute, its researchers and its value to society.
The unit carries out its mission through a wide range of initiatives and activities aimed at different audiences, including researchers, journalists and the media, politicians, students, science professors, the general public and, of course, members of IDIBELL.
Press, radio & TV
in the spotlight
news published on our website
Digital & social media
IDIBELL in motion
Corporate image & website
IDIBELL's website is our main tool to communicate with our audiences. It includes information about our sevices, innovation activities and all our groups can highlight their activity. There you can also find the details about the activities we organize and all the news related to the Institute.

146
different countries of origin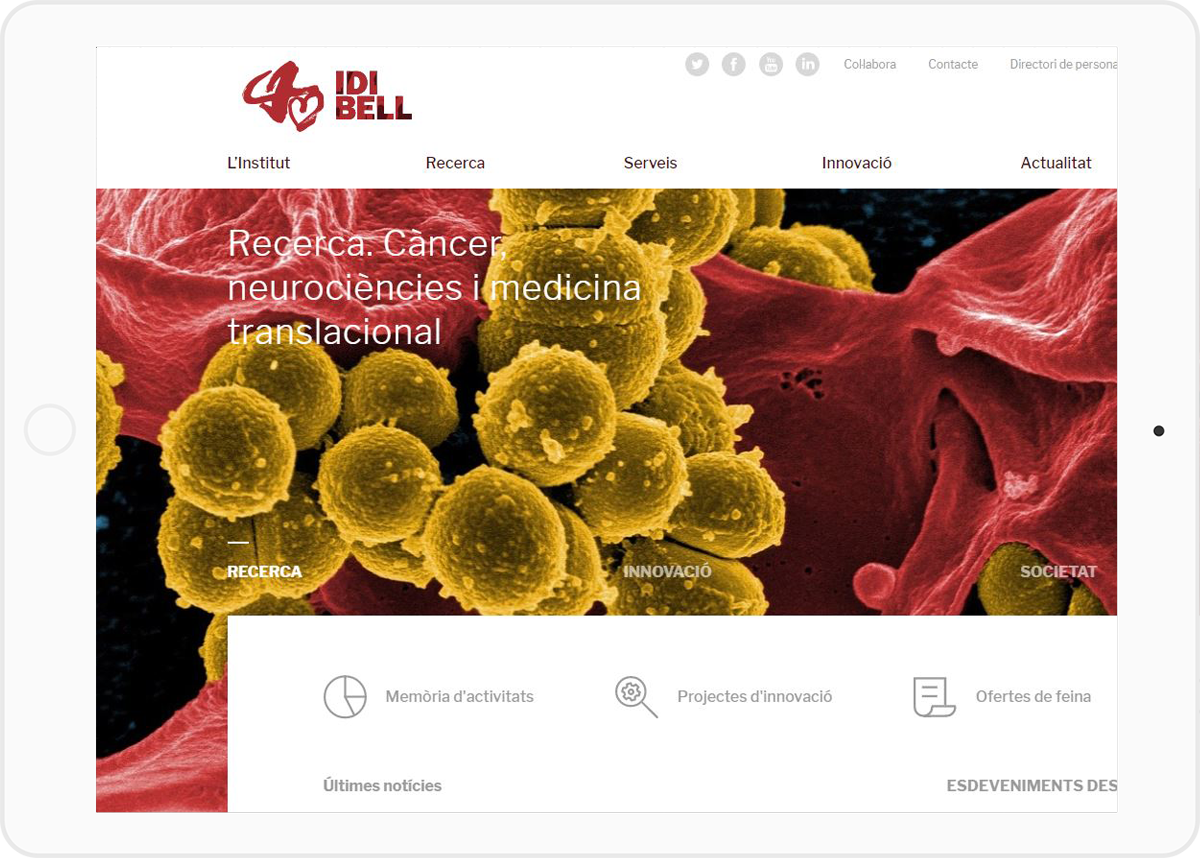 Scientific culture
Science & Society
in-person public engagement activities
online outreach initiatives
Bellvitge, a hospital transformed by COVID-19
With the documentary Bellvitge, a hospital transformed by COVID-19, Bellvitge University Hospital and IDIBELL sought to leave an audiovisual record and to help document a historic crisis that changed the course of healthcare and research in our country. The tsunami called COVID-19 is the greatest challenge we have faced from a healthcare perspective. Meanwhile, the research sector mobilised all its resources, people and knowledge to find a solution to beat the new coronavirus.
Fundraising
"Life-changing research"
COVID-19 has affected countries all over the world and impacted the lives and well-being. Many insitutional activities, such as fundraising ones, had to be cancelled as well. This was the case for our annual fundraising campaign, which in 2019 was dedicated to cancer research and in 2020 was meant to be focused on neuropsychiatric illnesses. Instead, we launched several campaigns to raise funds for the reasearch against the new coronavirus which gathered more than 100.000 euros.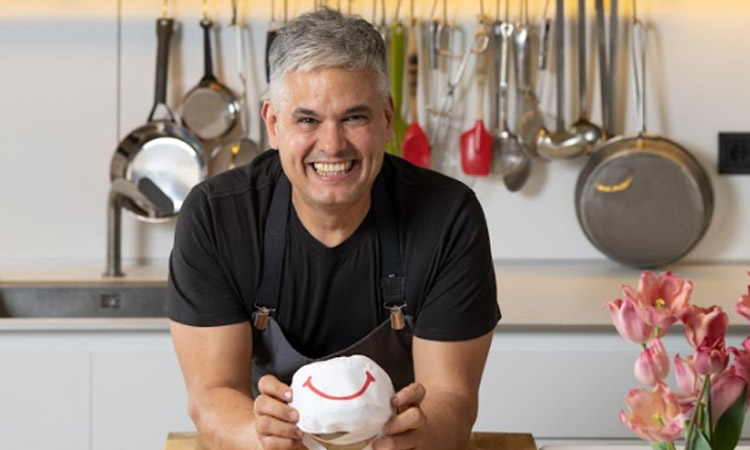 Amb un somriure
Chef Nandu Jubany and the company specialized in high-quality kitchen clothing CSTY designed solidarity masks to raise funds for research against the new coronavirus. More than 15.000 thousand units were sold with the intention of raising funds, protect individuals and spread smiles.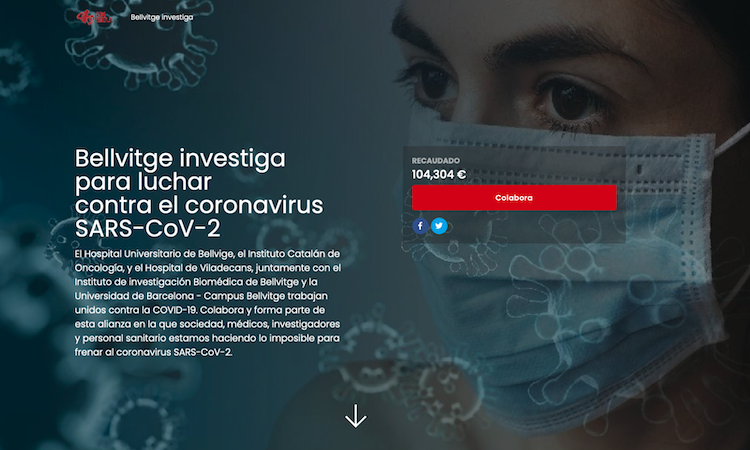 #ContraElCoronavirus #BellvitgeInvestiga
To help stop the virus, #BellvitgeInvestiga was born, a crowdfunding initiative that receives financial aid through the online platform: coronavirus.idibell.cat. Funds were used to identify new therapeutic targets, prevent infection, and develop faster methods of diagnosis.

On novembre 2020, the website sinergia.l-h.cat/ for the dissemination of research and innovation in health was launched, a virtual space that gathers informative activities and audiovisual content that aim to bring the work carried out in the institutions of the Bellvitge's research, assistance and teaching ecosystem to the entire population.
Within the website, visitors can experience day-to-day research closely by participating in IDIescape, an escape room that challenges participants to find, in one hour, the cure for a highly contagious viral infection. The Experimenta section offers two scientific workshops, on cancer research and neuroscience. To enter the most innovative facilities of Bellvitge, Sinergia offers 360º virtual tours to four facilities. Additionally, a virtual open day took place on November 28 with talks by leading Bellvitge researchers.